How to Make Homemade Dishwasher Detergent Without Borax
If you're looking to save a little money, help keep toxic chemicals out of the water supply, and use more natural and eco-friendly cleaning products in your home, you can't beat homemade dishwasher detergent.
Even better, these homemade dishwasher tablets are easy to make, only require a few ingredients, and you can use them exactly like you use commercial dishwasher pods.
Related: How to Create a Zero Waste Kitchen
Don't have time to DIY? That's not a problem! Just check out this list of the best eco-friendly dishwasher detergents that use plant-based cleaning power to give you sparkling dishes!
Why Doesn't This Homemade Dishwasher Detergent Use Borax?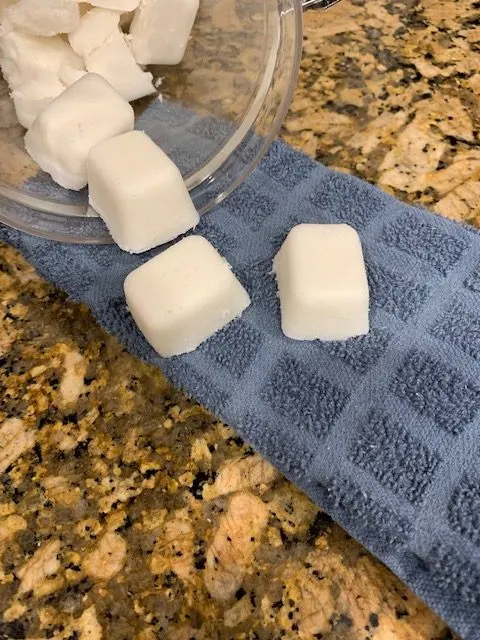 In the eco-friendly living world, you'll find two areas of thought regarding borax. On one side, you have those who point out that borax is a natural mineral that people have been using for decades as a cleaning agent.
Related: Are Cleaning Products Toxic? Discover the Scary Truth
On the other side, you have people arguing that the FDA has banned borax as a food additive, it's a natural pesticide used to kill ants and cockroaches, and it has an F score from the Environmental Working Group.
So which side do I fall on? The better safe than sorry side. Borax isn't a necessary ingredient in homemade dishwasher detergent, so I'm not going to use it to clean dishes my family uses to eat.
Related: Over 100 Vegetarians Recipes Even Meat Eaters Will Love
Natural Cleaning Product Recipe Cards and Labels
If you're like me, you love natural cleaning, but you find the biggest challenge is remembering how to make all of your natural cleaning products.
When it was time to make a new batch of cleaning products, I had to haul out my laptop and find my recipes again. In all honesty, it was a pain.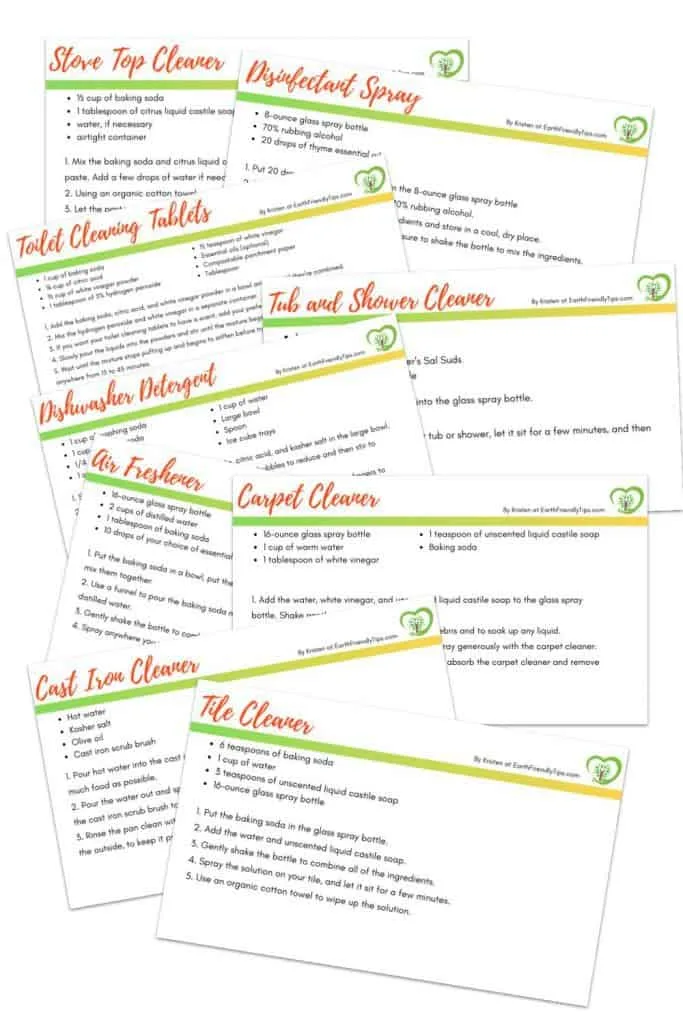 If you feel the same way, you'll absolutely love this DIY cleaning products bundle! It includes recipe cards and labels for over 25 natural cleaning products. It also has a cheat sheet on natural cleaning ingredients you should never combine and a guide on my favorite essential oil cleaning blends.
You'll have everything you need to get started with natural cleaning in one convenient and stylish bundle. You'll discover it's never been easier to start cleaning your house with natural products today!
Ingredients for DIY Dishwasher Pods
Supplies for Homemade Dishwasher Tablets
Directions for Making DIY Dishwasher Tablets
In a large bowl, stir together the washing soda, baking soda, citric acid, and salt.
Add the water to the dry ingredients in the bowl. The mixture will start to bubble and fizz. Wait about 1 minute for the bubbles to reduce, and then stir to thoroughly combine.
Scoop 1 tablespoon of the mixture into each mold of an ice cube tray. Use your fingers to flatten the mixture into the molds.
Let the trays sit overnight.
When the tablets have dried, give each tray a twist to help release them. Then turn the tray over, and tap it against the counter until the tablets pop out.
Store the tablets in an airtight container.
Pop one tablet into the detergent dispenser in your dishwasher, and run your regular cycle.
Tips for Using Your Homemade Dishwasher Tablets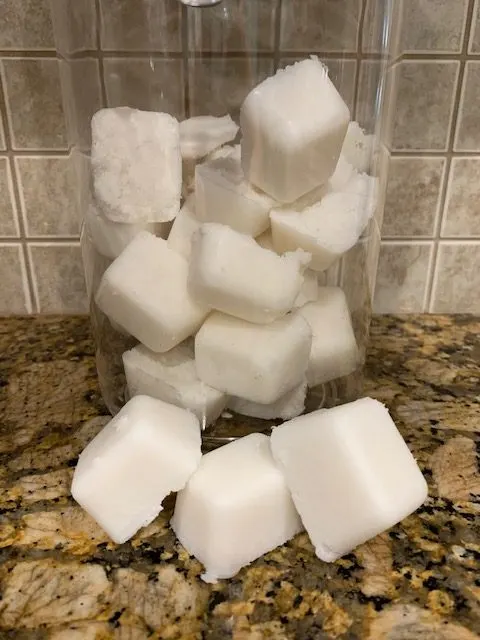 You can also eliminate toxic and expensive rinse aids by pouring a ½ cup of distilled white vinegar into the rinse aid spout before each cycle. Vinegar aids in drying, which helps prevent streaks from forming on your dishes.
Related: Things You Should Never Clean With Vinegar
The kosher salt helps to soften hard water, so you might need to adjust the amount based on the water where you live.
In the case of detergent, more isn't better. If your dishes come out with a light film on them, cut back on the amount of mixture you use to make each homemade dishwasher detergent tablet.
If you have a very small detergent dispenser in your dishwasher like I do, simply break up the tablets to make them fit. I also found that these ice cube trays tend to make skinnier tablets than other trays.
Related: How to Make Your Cleaning Routine More Eco-Friendly
More Homemade Cleaning Products
Interested in cutting out even more toxic cleaning chemicals from your life? Then be sure to check out a few of our other popular homemade cleaning products: