8 Things You Should Never Clean With Vinegar
Since distilled white vinegar is so acidic, it's a great tool for cleaning your home without harmful chemicals. It can dissolve soap scum, break up sticky buildup, and even kill some germs. In fact, there are plenty of surprising things you can clean with vinegar.
Related: How to Make a DIY Citrus-Infused Vinegar Cleaner
However, for all of its great uses, there are certain items around the house you don't want to clean with vinegar. To make sure you don't inadvertently damage items around your home, here are the top things you should never clean with vinegar.
Also, if you're making your own cleaning products, don't forget to check out our post on natural cleaning ingredients you never want to mix and this post on rubbing alcohol mistakes you never want to make.
1. Hardwood Floors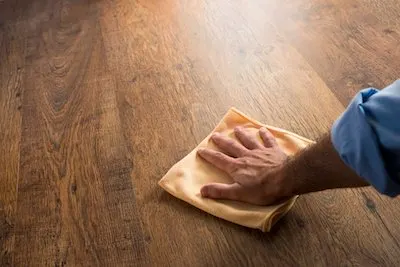 The same acid that helps vinegar clean some surfaces can also damage your hardwood floors. Additionally, vinegar can strip the finish on your hardwood floors, which will leave them dull.
But that doesn't mean you have to turn to harsh chemicals to clean your hardwood floors. Instead, you can make your own DIY hardwood floor cleaner with a few simple ingredients.
Related: How to Naturally Clean Hardwood Floors
2. Granite and Marble Countertops
Granite, marble, and any other natural stone countertops are other surfaces you want to avoid cleaning with vinegar. Similar to hardwood floors, vinegar can etch, pit, and damage stone countertops.
This homemade granite countertop cleaner is a better alternative. It's safe to use on stone and can disinfect.
3. Tile Floors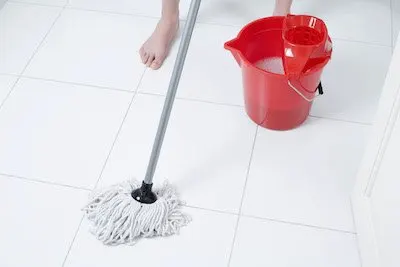 Just like the acid in vinegar can damage your stone countertops, it can hurt your stone floors as well. You should also avoid using lemon and ammonia, since they can damage stone.
If you're looking for a good non-toxic way to clean your tile floors, check out this homemade tile floor cleaner that doesn't use vinegar.
4. Egg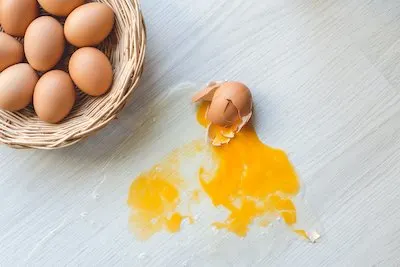 If you accidentally spill some egg on your countertops, stove, or floor, you don't want to use vinegar to clean it up. That's because vinegar will cause the protein in the egg to thicken into a gooey mess that's even harder to clean up.
Instead, use a damp rag and a biodegradable soap to clean up the egg.
Related: Genius Ways to Use Castile Soap Around Your Entire Home
5. Anything Cleaned With Bleach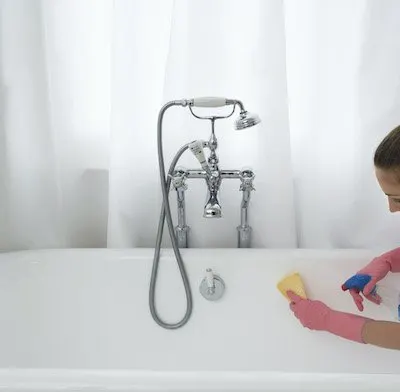 Vinegar is a great alternative to chemical-laden fabric softeners when you're doing the laundry. However, if you're also using bleach to whiten your clothes, you need to skip using the vinegar. Mixing bleach and vinegar will create a toxic chlorine gas.
If that wasn't bad enough, when this gas mixes with water, it turns into hydrochloric and hypochlorous acids. If you need to use bleach when doing the laundry, you have other natural ways to keep your clothes soft without using fabric softener.
Another option is to use this homemade bleach alternative to whiten your clothes.
Related: Why You Should Never Clean Shower Mold With Bleach (And What to Use Instead!)
6. Irons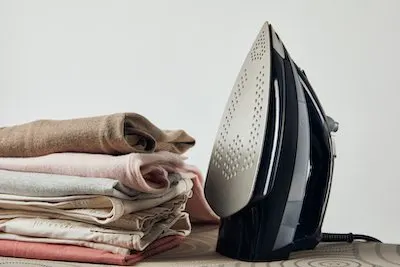 Although some cleaning sites recommend you use vinegar to clean out and freshen the inner workings of your clothing iron, it can actually damage the internal parts. To keep your iron fresh, make sure you always empty out the water after each use, and refer to the manufacturer's instructions for steps on how to clean it.
Related: Why It's Vital to Create an Eco-Friendly Laundry Routine
7. Touchscreen Displays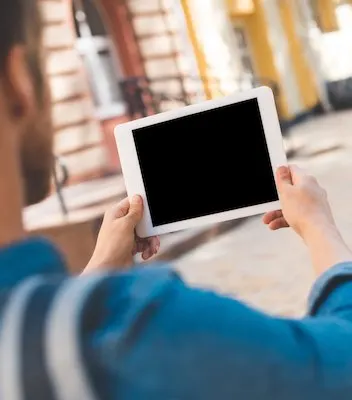 If you get a sticky substance or fingerprints all over the touchscreen on your phone or tablet, you might think you can use vinegar to wipe it away. But vinegar will actually eat away at the protective coating on the screen.
An organic unbleached cotton unpaper towel will work perfectly to buff away fingerprints on your touchscreen. If you have something sticky on your phone, try using a slightly damp cotton unpaper towel to wipe the mess away.
Are you wondering why I always recommend organic unpaper towels over microfiber cleaning cloths? Check out this post to see why organic unpaper towels are the more eco-friendly choice.
Related: 10 Green Apps That Can Help You Live a More Eco-Friendly Life
8. Waxed Furniture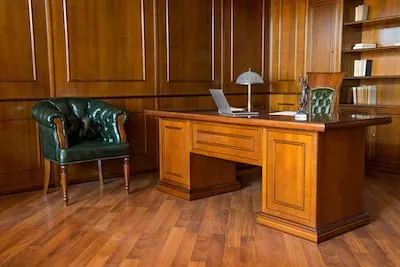 Vinegar can actually strip the wax right off your furniture, which will leave it looking dull and vulnerable to damage. If you need to clean your wood furniture, this homemade and all-natural furniture polish is a safer choice.
Things You Should Never Clean With Vinegar
Although vinegar can help you get a clean home without harmful chemicals, you want to make sure you avoid using it on these items so you can prevent accidental damage.
Looking for Great Homemade Cleaners?
While vinegar might not be good for these eight items, it's excellent for other areas of your house. Check out some of our other top homemade natural cleaners to learn more: