21 of the Best Upcycled Christmas Gifts
Part of the joy of Christmas is giving our loved ones gifts to show how much we care. Unfortunately, these gifts can sometimes lead to excess waste. If you're trying to have a more eco-friendly Christmas this year, check out these awesome upcycled Christmas gifts you can give.
What Are Upcycled Christmas Gifts?
Upcycling is the act of taking old or discarded items and making them into something new and useful. Upcycling is an important part of eco-friendly living because it helps keep waste out of the landfill.
Plus, not only is upcycling eco-friendly, but it can also help you save money! This holiday, you can make something for everyone on your list when you check out some of these ideas for great upcycled Christmas gifts.
Related: Where to Find the Best Eco-Friendly Black Friday Deals
Plus, don't forget to check out this list of the best eco-friendly Christmas cards to make your upcycled gift complete!
1. Rainbow Crayon Candle
If your kids are anything like my son, they leave behind a ton of broken crayons that are too small to use. Instead of throwing away those bits and pieces of crayons, you can use them to make these gorgeous rainbow crayon candles.
Related: The Best Eco-Friendly and Non-Toxic Candles
2. Decorative Candle Holder
Need a cute way to display those DIY rainbow candles you just made? Take some old small plates and mugs you have around your house and no longer use and turn them into these decorative candle holders.
3. Chemical Formula Salt and Pepper Shaker
Do you have a scientist in your family? If so, you can give them something unique this Christmas when you take two upcycled shaker bottles and turn them into DIY chemical formula salt and pepper shakers.
4. Kisses From the Misses Bottle
The next time you buy a Starbucks frappuccino, save the glass bottle so you can upcycle it into this adorable Kisses From the Misses bottle. It's an incredibly easy gift to make and absolutely perfect if your partner loves chocolate.
Related: The Best Ethical and Sustainable Chocolate Brands
5. Marbled Nail Polish Mug
If you have some plain old white mugs, you can give them some pizzazz and turn them into fantastic upcycled Christmas gifts by following these simple directions on how to make DIY marbled nail polish mugs.
Related: Why It's so Important to Use the Best Non-Toxic Nail Polish
6. Memory Jar
Give your loved ones a place where they can write down and store all of their favorite memories of the coming year when you upcycle a glass jar to make this lovely DIY memory jar.
Related: The Best Eco-Friendly Greeting Cards for All Occasions
7. Headband From T-Shirt Scraps
Do you have some T-shirts that are too worn to donate? Don't throw them away! Instead, check out this great tutorial to see how easy it is to make a headband from T-shirt scraps.
8. Feed Sack Tote Bag
Rather than throw away old feed sacks, you can upcycle them into feed sack tote bags. Feed sacks are durable and can be made into any size, which makes them ideal for shopping, traveling, carrying library books, and more.
Related: 11 Incredible Ways to Recycle a Christmas Tree
9. Sock Teddy
If you're cleaning out old socks, you might come across some that are worn out or have holes in them. Rather than throwing them away, you can give them a good wash and turn them into this adorable sock teddy.
10. Jeans Cuff Bracelet
You can make a beautiful and unique accessory when you upcycle the waistband from an old pair of jeans into these darling jeans cuff bracelets.
11. Homemade Earrings Holder
Tossing earrings into a jewelry box can break or tangle them. Help your gift recipients protect their favorite dangle earrings by upcycling an old cheese grater into a homemade earrings holder.
Related: The Best Ethical and Eco-Friendly Jewelry Brands You'll Love
12. Jewelry Organizer
Another great way to help your gift recipients arrange and display their favorite jewelry is by upcycling an old piece of wood into this lovely DIY jewelry organizer.
13. Bottle Cap Christmas Tree
If you have a collection of bottle caps from beer or soda bottles, you can upcycle them into adorable gifts by making these bottle cap Christmas trees.
14. Christmas Coasters
Take those old Christmas cards from last year and use them to make beautiful DIY Christmas coasters. Don't have old Christmas cards? You can also use old postcards or pictures.
15. Toilet Paper Roll Gift Box
If you're looking for a fun box you can use to package your Christmas gifts, consider these toilet paper roll gift boxes that are incredibly easy to make.
Also, if you want some more eco-friendly ways to wrap presents, check out these awesome zero waste gift wrap ideas.
16. Clothespin Magnets
Need a simple Christmas craft that even kids can handle? Take those old clothespins and turn them into functional and pretty clothespins magnets that your gift recipients can use to hang up important notes, shopping lists, artwork, and more on the refrigerator.
17. Marble Coasters
Did you know that leftover tiles can make excellent upcycled Christmas gifts? They can when you check out this tutorial on how to make DIY marble coasters!
18. Leather Bookmark
If you have some leather scraps leftover from crafting or an old leather chair or couch that you're planning to get rid of, you can upcycle the leather into beautiful DIY leather bookmarks. Even better, it's incredibly simple to personalize these bookmarks for everyone on your list.
19. Interlocking Building Blocks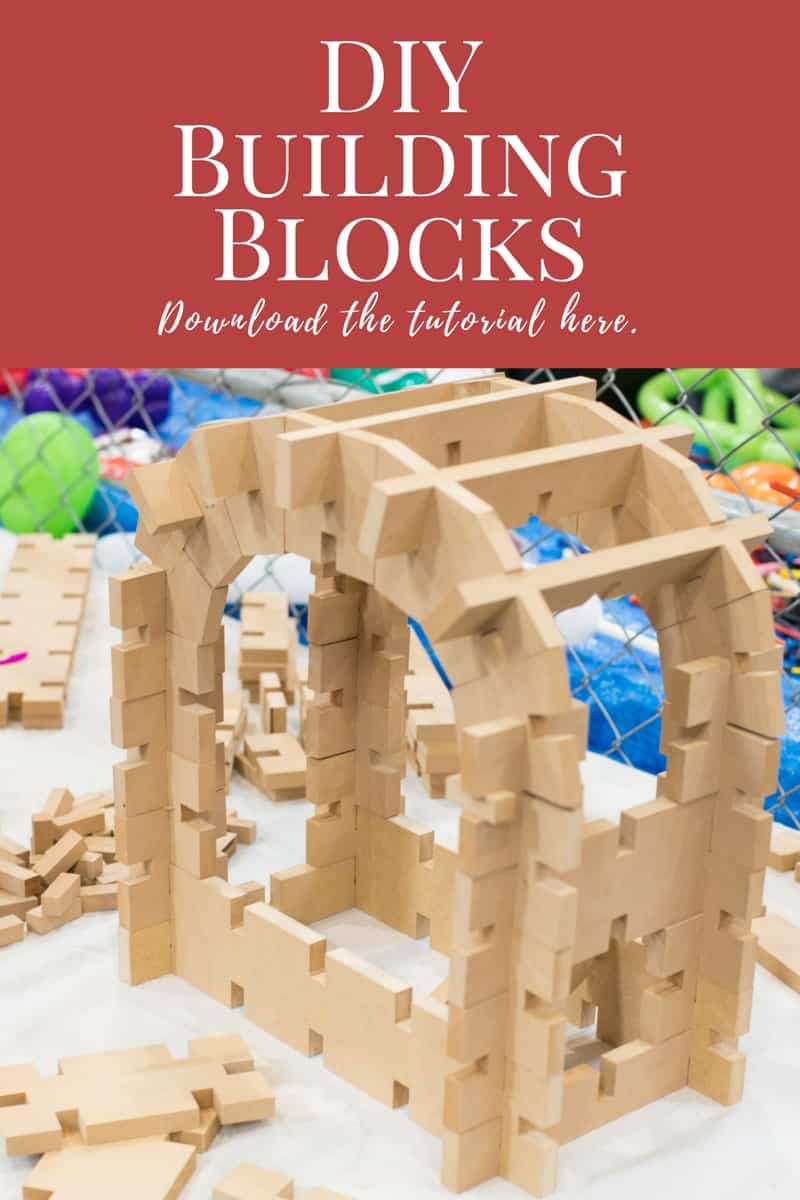 If you have a young child on your list who loves to build things, skip those plastic blocks and upcycle some scraps of wood to give them these DIY interlocking building blocks.
20. Christmas Stocking Ornament
Your kids can get in on the upcycling fun by taking an old paper bag and a few simple craft supplies to make these adorable Christmas stocking ornaments.
21. Treat Jar
Whether you have someone on your list with pets, or you have kids who need jars where they can store all of their knickknacks, you can upcycle some old glass jars and funky figurines into these awesome DIY treat jars.
Related: The Top Eco-Friendly Products for Dogs
Outstanding Upcycled Christmas Gifts
This holiday season, you can give personalized gifts that can help cut down on waste that ends up in the landfill when you create some of these excellent upcycled Christmas gifts.
Plus, don't forget you can give upcycled gifts for other holidays as well. If you're looking for a little inspiration for Valentine's Day, this post has over 15 amazing upcycled Valentine's Day gift ideas.
More Eco-Friendly Holiday Tips
If you like these ideas for great upcycled Christmas gifts and you want to make all of your holidays more eco-friendly, be sure to check out some of our other popular posts: